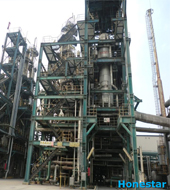 Puyang Honestar MF Co.,Ltd. was established in 1998 which the former name was Puyang City Sanan Chemical Co., Ltd. Honestar has more than ten years experience of producing melamine and other fine chemical products.
With more than 10-years experience making, the pursuit of perfect quality, and unprecedented prices, we make every effort to meet the best interests of our customers.
Our main products include Melamine, Glazing Powder, Melamine Moulding Compound , Melamine Foam .The products are selling well in North America, the Middle East,Southeast Asia, South Africa, Europe, Brazil and many other countries and regions.
Honestar's commitment is to provide fast, economical, accurate and professional services. Our sales executives welcome the opportunity to provide more information and a ted solution according to customers` specific business requirements.